Αegina Culinary Guide: what to eat, what to drink, what to try
We disembark in Aegina for fresh fish, fine ouzo meze and of course, pistachio! In a one-minute read, find out what is worth your attention in the gastronomic destination of the Saronic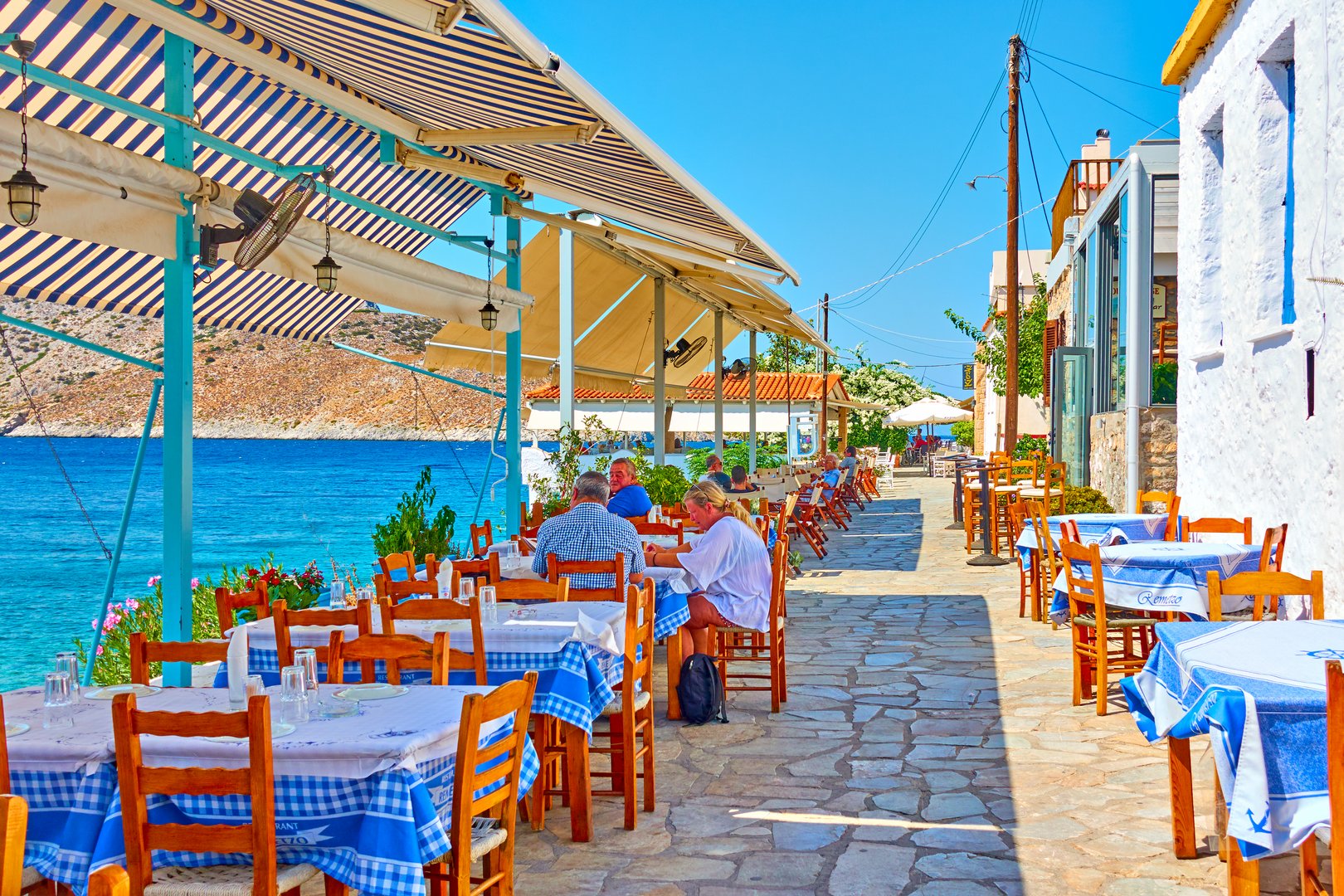 Food
In Aegina, like in any other Greek island, near the sea you eat fish. Fresh fish of the day, calamari, octopus, in the pan, in the grill, along with a cart of delicious appetizers, always with a sea view. The katsoula stands out, a fish that exists only here and somewhere far away in southern Crete. Red, like mullet, yet much tastier.
Far from the sea, closer to the mountain villages you eat in the taverna. Roosters, rabbits and roasts along with pies and stews that melt in your mouth.
Of course, there is no lack of gourmet proposals, culinary experiments with local and non-local products, which recently helped Aegina put its stamp firmly on the country's culinary map.
  
Drink
The busiest nightlife in the Saronic year round and among the most intense in the Greek islands. Aegina has plenty of cafes, bars, discos, nightclubs and live music scenes with updated menus and cocktail lists.
In the city, in Perdika, in Souvala, in Agia Marina. Aegina offers lots of options for night fun and spontaneous feasts in any local taverna or tsipouradiko, with whatever instrument comes up.  Feasts that start early in the afternoon and end early the next day. 
 Local products
Known internationally for its pistachios, which are considered to be of the highest quality in the world, the famous and of Protected Designation of Origin fistikia play a fundamental part of the island's culture. 
The people of Aegina have recently developed various and delicious derivatives from the tasty nut - including peanut butter, ointments, pesto and much more - that one should definitely try and may find at the famous kiosks in the port.
Among the top culinary products of the island is also the geremezi.  A white, creamy cheese, salty and thick depending on its producer, is found both in stores and in almost all the local taverns and restaurants, in various recipes.
In Aegina you may also find honey, handmade pasta, various other cheeses, sweets - most of them based on pistachio - as well as fruits, vegetables and herbs produced on its rich, sunkissed soil.