AGISTRI: A place for tranquility, swimming and good food
What you need to know before visiting the wonderful and very easy to reach destination, just a breath away from Athens.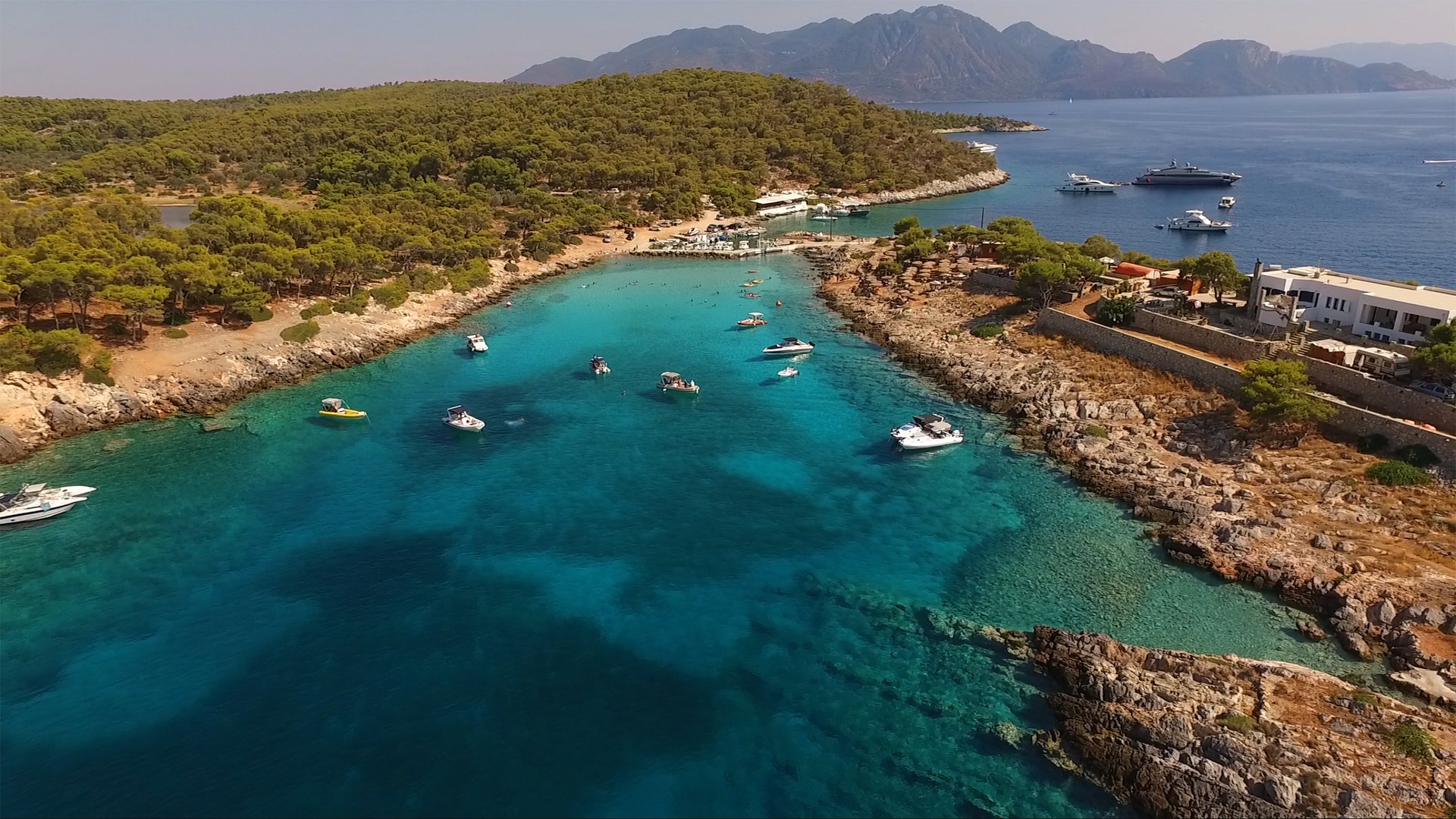 The small island of Argosaronicos with its clear blue waters is ideal for quick escapes without much thought on any hot summer weekend.
It has beautiful beaches, crystal clear waters to enjoy your dives and is only an hour and a half away from Piraeus.
But what does one need to know before visiting?
• Agistri is the smallest island of Argosaronic. The whole island is only 14 square kilometers.
• It is only 1.5 hours by boat from the port of Piraeus.
• It belongs to the Prefecture of Attica and is located in the heart of the Saronic.
• Agistri is an island that you can visit without a car. The distance between the two largest settlements Megalochori & Skala on foot is about 15-20 minutes.
• There are four villages on the island: Megalochori (the Chora of the island), Skala (the natural port where the ferries from Piraeus/Aegina arrive), Limenaria and Metohi.
• In the whole of Agistri there is only one pharmacy and one ATM. Both are located in Skala.
• The beaches you will definitely visit are:
Skala: The most cosmopolitan beach of the island, a few meters away from the main port.
Megalochori: Clear blue waters near the port, combining pebbles and sand.
Drakonera: One of the most beautiful beaches of the island, a breath away from the green pine forest. The pine-sea harmony offers you the ultimate relaxation.
Aponissos: Ideal beach for tranquility and for romantic walks. Next to a traditional tavern where you can enjoy seafood and ouzo appetizers.
Mariza: For those who love to play and dive as the waters are deep.
• Aponisos, famous for swimming, is a private islet in the southwestern part of Agistri. It has an entrance fee (five euros), which offers you a sunbed, umbrella and a beer or soft drink.
• Aegina is less than 15 minutes from Agistri and is suitable for a one-day excursion if your stay in Agistri is more than 3 days.
• The only thing that is certain is that if you choose it for a short or long vacation, you will definitely visit this island again.